The food was really good. My youngest was bugging us for sushi, but we said no. I wanted to try this place because it popped up on my Google Maps. I didn't view the menu ahead of time so the sushi was a pleasant surprise.
The place is nice and small and in my book that's not a negative. The service was good and it didn't take long to receive our order. We were feeling adventurous and tried the Tako-Yaki (Octopus Dumplings).
Overall, the taste was decent, but I'm not a fan of ginger and the balls do have it in them. The insides seemed a little doughy and we weren't sure if that was supposed to be that way or not, but it wasn't horrible. I wouldn't get them again based off the ginger.
The Pork Belly on Rice fist was super delicious! My daughter ordered it and we sampled off of it. I'd order that in a heartbeat! My youngest had the crunchy sushi which went over well, but I didn't try it. My wife had the Vegetable Ramen and I had the Shoyu. Both were good, but my wife and I agreed that the Shoyu had a better taste.
I wasn't full and I had forgotten to order a sushi roll for us all to try so I went to the counter to order a Shrimp Tempura Roll. It was good and it didn't last long at the table.
We would definitely go back to this restaurant! All the food that was ordered came to just over $50. That's pretty affordable in my book.
#OmahaFattie
Please Share With Your Friends!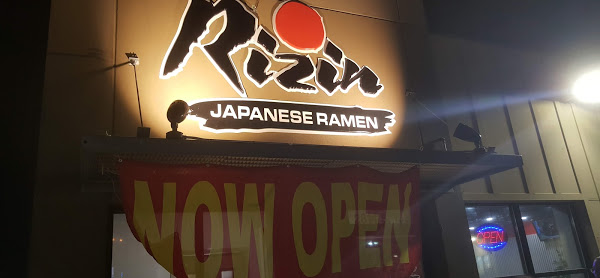 Please Share With Your Friends!