OH…MY…GOD! Rodizio's in Lincoln (737 P St, Lincoln, NE 68508) is so legit! At first I have a little sticker shock because of the price. At $29.99 a person for adults that can be expensive. The key for our visit was to go on a Sunday for the brunch pricing ($21.99). Kids varies depending on age. $4.99 – $10.99 up to age 12. For some people that may not be a lot, but I know for some families that could be a turn off, but let me tell you that it is worth it! This price gets you "Unlimited Brazilian Sides, Gourmet Salads, & Rotisserie Grilled Meats". There are other options for unlimited salads if you are not interested in the full offering. You can also try some different things like quail eggs. I had a couple. Meh, not in love with them.
I heard about this restaurant years ago and loved the concept of unlimited meat, but again the price was something I was hesitant about. Plus, we don't make it to Lincoln too often. This particular trip was because my parent-in-laws were celebrating 40 years of marriage. This was definitely a special occasion and reason for us to open up our wallets to celebrate. Reservations were made so we didn't have to wait at all. We were seated right away and there actually weren't a ton of people there. That may have had something to do with the weather being stupid cold and it was a Sunday.
Our waiter was a cool young student from Omaha that was down in Lincoln going to school. He explained the process to us about hitting up the salad bar and how to start and stop the food train that arrives and docks at your table. There is a tool that is placed on the table that has a green cube on one end that signals you are a go, you lay the tool flat to signal a break, and then a red cube on the other end when you are done. Though I am hesitant about buffet setups because…nasty people and germs, I tried not to think about it on this day. It helped that I didn't see anyone licking their fingers and touching the utensils at the salad bar and no sneezing in hands then wiping on clothes.
There was an impressive spread at the salad bar that included multiple different leafy salad options, fruit, veggies, soup, pasta salads, seafood salads, brunch items like French Toast Sticks, eggs, & bacon, and sweet pastries like muffins & Danishes. I could see how someone could only have the salad bar and still leave full. But let's be honest, there is no way that your boy was leaving without experiencing it all. Are you interested yet?
All the meat that is transported to your table is hot off of the rotisserie that is continually spinning a glorious selection of meats. There were 3 different guys that brought the items to us. We asked how many meats were in rotation and they said 15. 15? 15 different meats? Umm okay, just take my money! There was top sirloin, ham, parmesan pork, sausage, and marinated chicken to name a few. Oh, can't forget the chicken hearts! Yep, I said chicken hearts. I don' know if this is the norm for folks to eat, but it was a first for me. It was okay. I would possibly try it again. There was also pineapple that was interesting; in a good way. I had to ask what they did to it and they put a glaze on it that they use for the ham.
The star of the show was the sirloin. Man, let me tell you about this sirloin! It was juicy and if you got one of the outside cuts you got to taste a magnificent char that just stunned you for a moment. The ham was good, the chicken was good, but that top sirloin was on another level. I wish I had some right now! If you ever visit and they have this on the menu don't skip it.
Overall experience was great for us. Each waiter that came to the table was really nice and did a good job of making sure that we were well served. I would say that this was a good experience and we would be open to doing it again sometime. This is something that would work occasionally. I only have good things to say about our visit and I would also like to mention that our main waiter even offered my parent-in-laws free dessert for their anniversary. Food was good, service matched and we all were full after.
I give Rodizio's 5 Fatties! Have you been? If so, what do you think?
Thank you so much for taking the time to read my thoughts on food. You are amazing!
Please Share With Your Friends!
Rodizio's
Rodizio's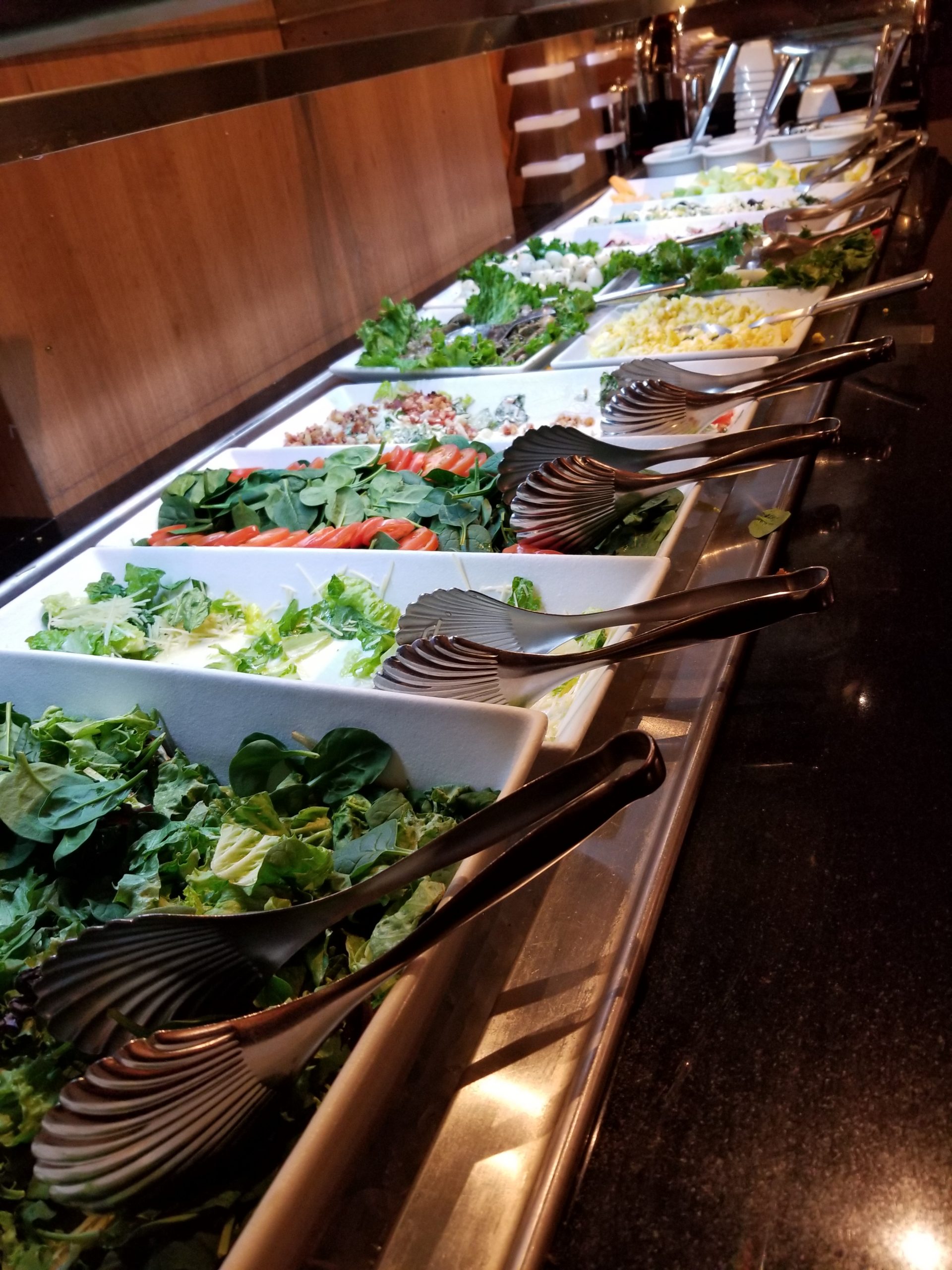 Rodizio's
Rodizio's
Rodizio's
Rodizio's
Rodizio's
Rodizio's
Rodizio's
Please Share With Your Friends!