This was my first visit to this location and I went to conduct an Interview with Owners, Joe & Jeanne, for What's Up Omaha.
The first thing I noticed was the old fashioned ice cream makers at the front of the store. They still use these to create their batches. My youngest daughter had the Snickerdoodle, my oldest daughter had Dutch Chocolate, and I mixed scoops of Green Monster(Spinach, Kiwi,Mango) and BlackBerry Pie. All were superb!
The BlackBerry Pie had chunks of pie crust that were so good. They have different daily specials to keep things exciting. With over 3,000 flavors they have quite the variety for you to experience. On a Keto diet? Don't worry, they have something for you! Vegan? Yes, they have something for you as well!
They also collaborate with other local bakeries to explore new menu creations that reinvent traditional concepts like the ice cream sandwich. Their version utilizes donuts instead of the cookies that we're so used to seeing I love supporting small business and especially ones that I can eat at.
Looking forward to stopping back out with my wife so that she can try it.
#Omaha Fattie
Please Share With Your Friends!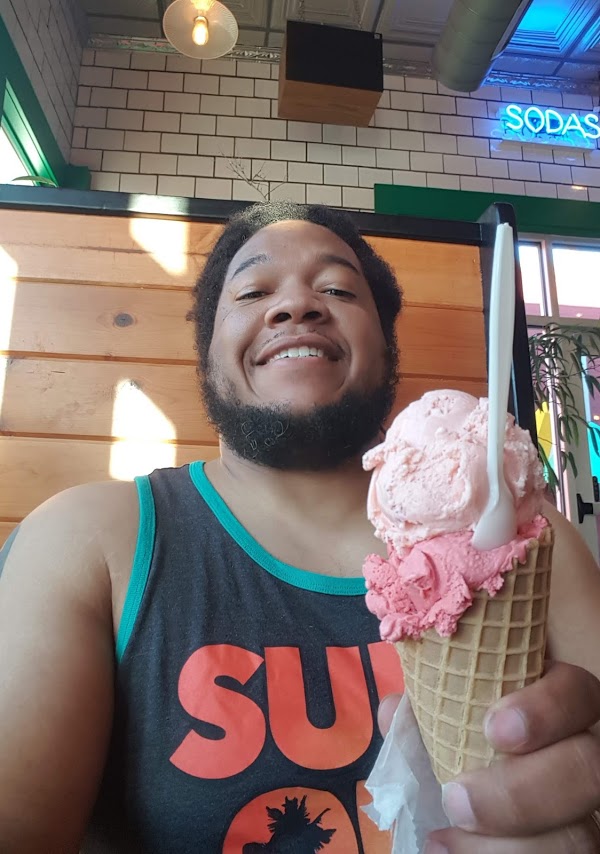 Please Share With Your Friends!