80's Snack Shack is a nice little almost hidden gem in Bellevue, Nebraska. It's just to the south of Bryan High School in the business strip next to the gas station on Giles Road. What can I say about this restaurant? Good food and at pretty affordable prices. Ran by the mother/daughter combo of Dulce and Jackie the 80's Snack Shack is more than just a place to get snacks. They want to make sure to have options that the high school kids enjoy and can pay for without breaking their wallets.
They have a nice array of menu options to choose from. Chicharrones, Candy, Jarritos, breakfast items and Maruchan Supreme (Cup of noodles with chicken or steak, onion, cilantro and salsa) are just a few things that they offer. I like Street Tacos so that is what I tend to get when we are there and my 8 year old is a sucker for the Maruchan Supreme. My wife enjoyed the tamales on our first visit and commented on the good flavor. I've now been 3 or 4 times and I do enjoy going. The small "shack" packs a big punch and the food is tasty. This is one of those places that I can keep going back to visit to give myself an opportunity to try other menu options without going broke. I tried to go back last week, but the business hours changed during the week and I missed out, but I'll be back for sure.
I have had a couple of conversations with Jackie and also did an interview with her for an episode of "What's Up Omaha" that I host through my other business, Small Guy Promotions. Jackie is only 18 year old and I have some much respect for her for following her dream of owning a restaurant. I see the vision and what they are trying to build. Though still in the early stages and trying to figure out their recipe for success, I believe that they can do it. The food is good and the customer service is as well.
I would recommend giving this place a try. It's a nice family owned small business that could use some additional community support. Stop by and have a snack or meal and after you're finished grab dessert. Did I mention they make their ice cream? No? Well, they do and it is awesome! Maybe I'll see you there.
S/O to Rick, Gina, and Ricki Gray for introducing me to this nice little spot!
I give 80's Snack Shack 4 Fatties! Have you been? If so, what do you think?
Thank you so much for taking the time to read my thoughts on food. You are amazing!
Please Share With Your Friends!
80s Snack Shack
80s Snack Shack
80s Snack Shack
80s Snack Shack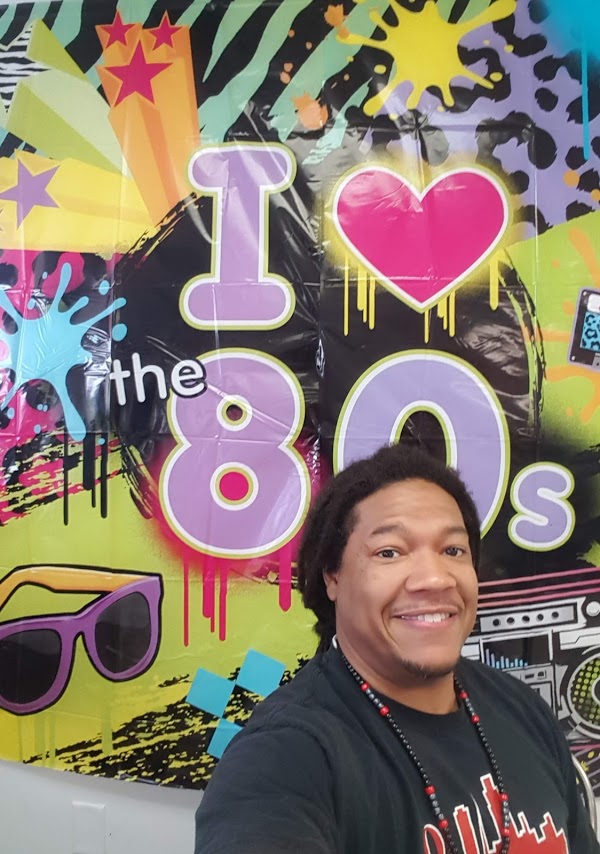 80s Snack Shack
80s Snack Shack
80s Snack Shack
80s Snack Shack