So, for a while I had been wanting to stop out to Acadian Grille. Initially, we were planning to visit with a couple of friends, but it didn't happen. I finally decided that I was going to try it for lunch one day as it is located at 114th& Dodge in the Miracle Hills area and I work in Old Mill. I looked at the menu ahead of time and though the cost was a little more than I would want to spend for lunch I wanted to try it.
The first visit was on July 31stand I walked in and was greeted by a young man and then I saw a familiar face. Dan O'Brien, owner of Acadian Grille, was at the counter. I know Dan as a Director at my current employer.
What I didn't know was that Dan had left the organization and started his own business venture. If you know me, you know that I love supporting local business and when I have to opportunity to speak with and meet the owners it means a good deal to me. I thought that it was pretty cool to have no idea beforehand and then walk in and see Dan. This visit was already looking like a good decision.
I ordered a Grilled Shrimp Po' Boy for lunch. I was going to go for the fried, but since I'm trying to find a balance for my eating habits I made the switch. I can be the Omaha Fattie and still be health conscious, right? Of course! The key is to not eat everything that I want to eat ALL the time. With the sandwich I decided to get the house made chips that I had saw on the website. I got the order to go as I was just on a lunch break.
I got the food back to my desk and the smell caught the attention of my work neighbors. I opened the plastic containers and was impressed by the look of the food. I took a bite of the sandwich and oh boy…A KICK! It was spicy! I know, it's Cajun so it is supposed to be that way and I didn't really mind it. I like spice to a point. I would say that it could have been taken down a notch, but it was good. The flavors were a pleasant surprise for my taste buds. I enjoyed the in house made chips as well.
Now, to my second visit. I met with Skyler, now my business partner, about the possibility of us combining our talents to go to South Beach where we will eat not 1, not 2, not 3…okay, not really. We just met to see if we could combing our talents to make Omaha Fattie a real thing. If you are reading this review then we may find some success!
How about the food? I'm sure that's what you really want to know about. Let's start with the appetizer that Skyler ordered and shared, the Boudin Balls. Oh yes, I finally got to try these. My co-worker, Colleen, used to live in New Orleans and was telling me about these great balls of goodness. I had been wanting to give them a try and oh was the wait worth it. I don't know what all the ingredients are that make up these Boudin Balls, but the combination is pretty good. For my meal I went back and forth between a few things: Black Cat (blackened catfish over dirty rice with creole mustard), Jambalaya with Sausage & Chicken, and the Acadian Burger (ground chuck, andouille, roasted poblano, gouda cheese topped with onion straws, served with a side of creole mustard sauce.  After talking with our waitress I decided on the Acadian Burger and they had fries on that day which is not the norm so I opted for those as well.
The burger was huge and the fact that it had andouille and onion straws on it is what knocked it out of the park for me. It was a really big burger too. As the Omaha Fattie I hang my hat on being able to hold
Please Share With Your Friends!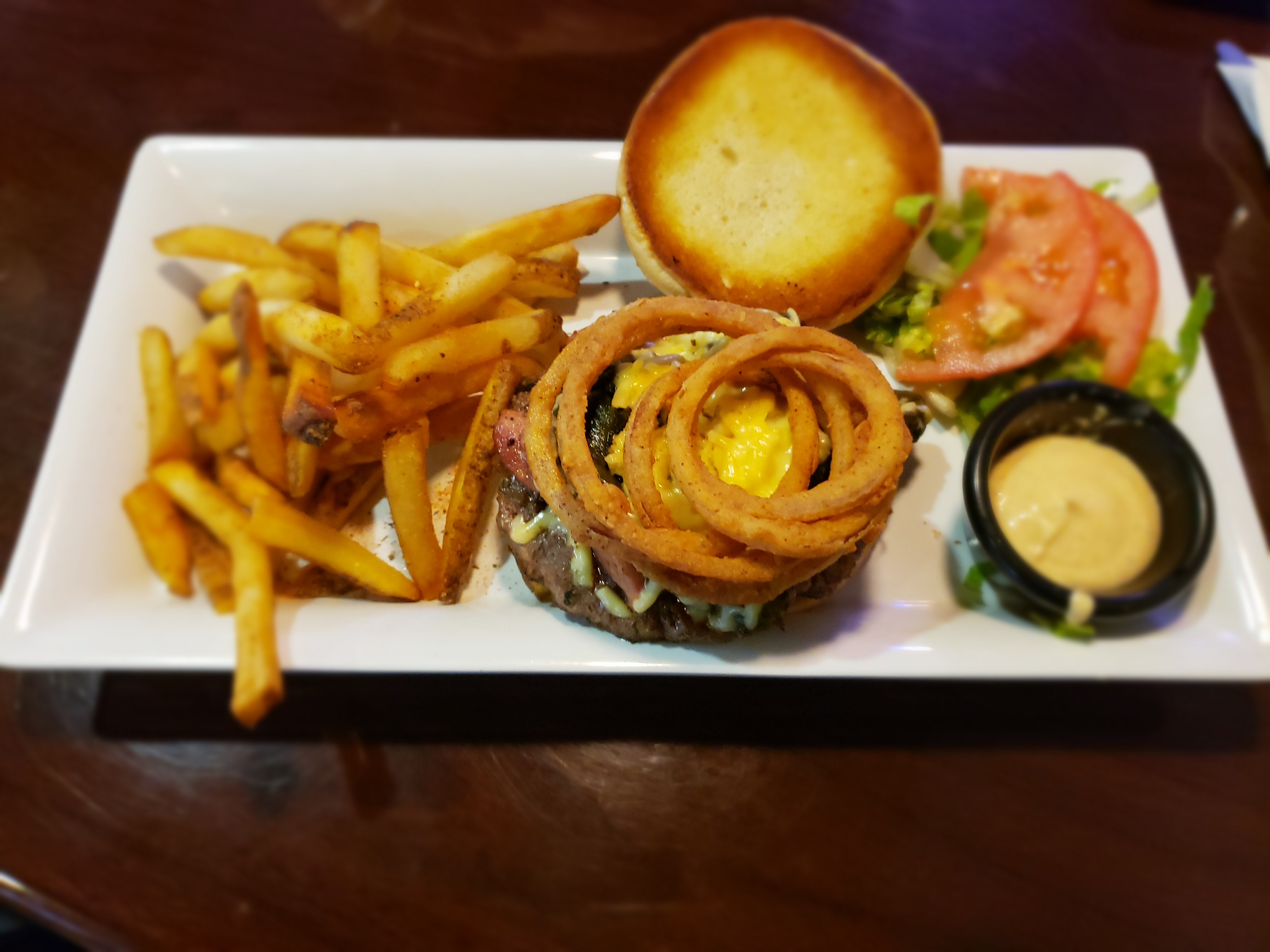 Acadian Grille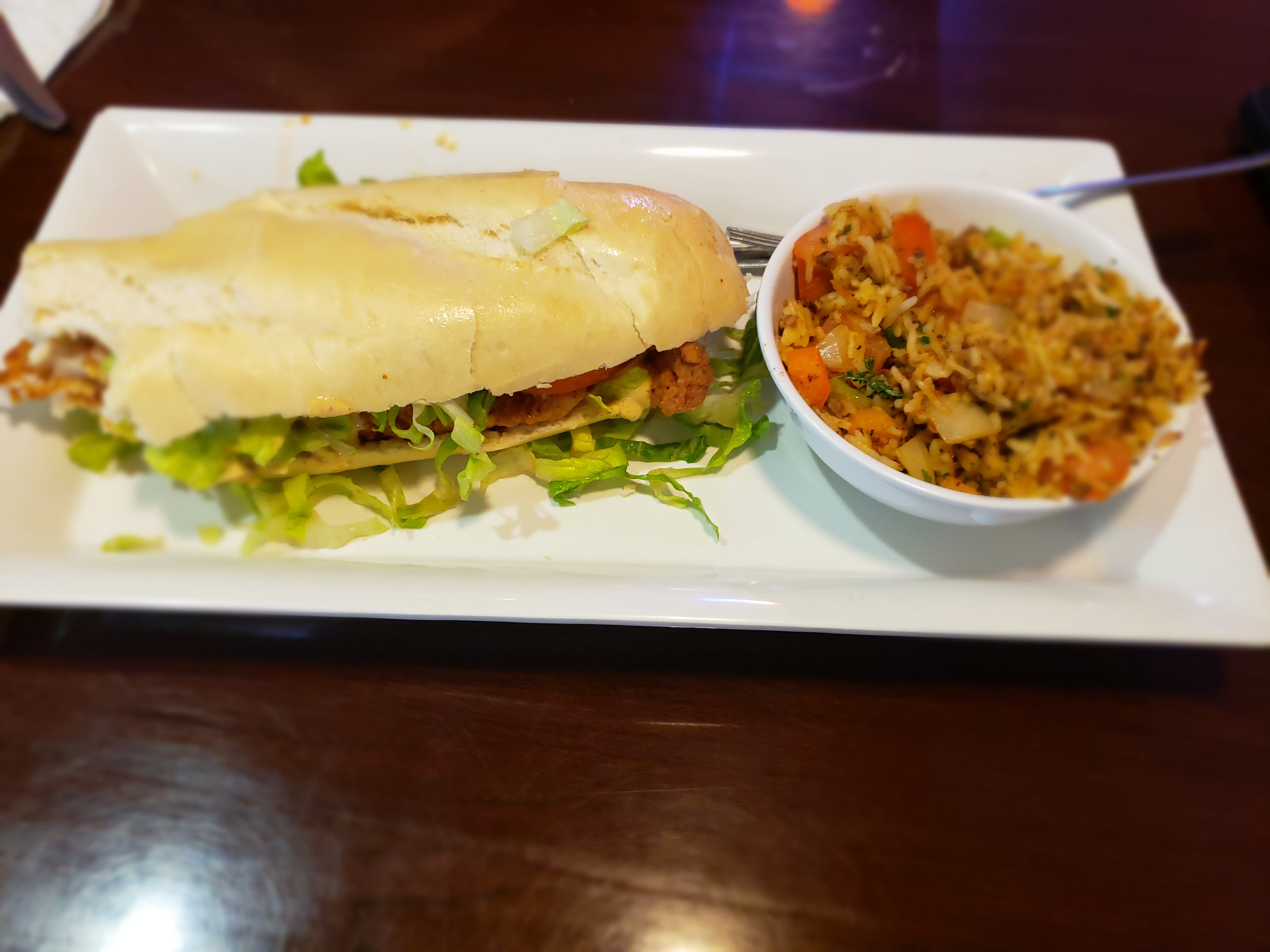 Acadian Grille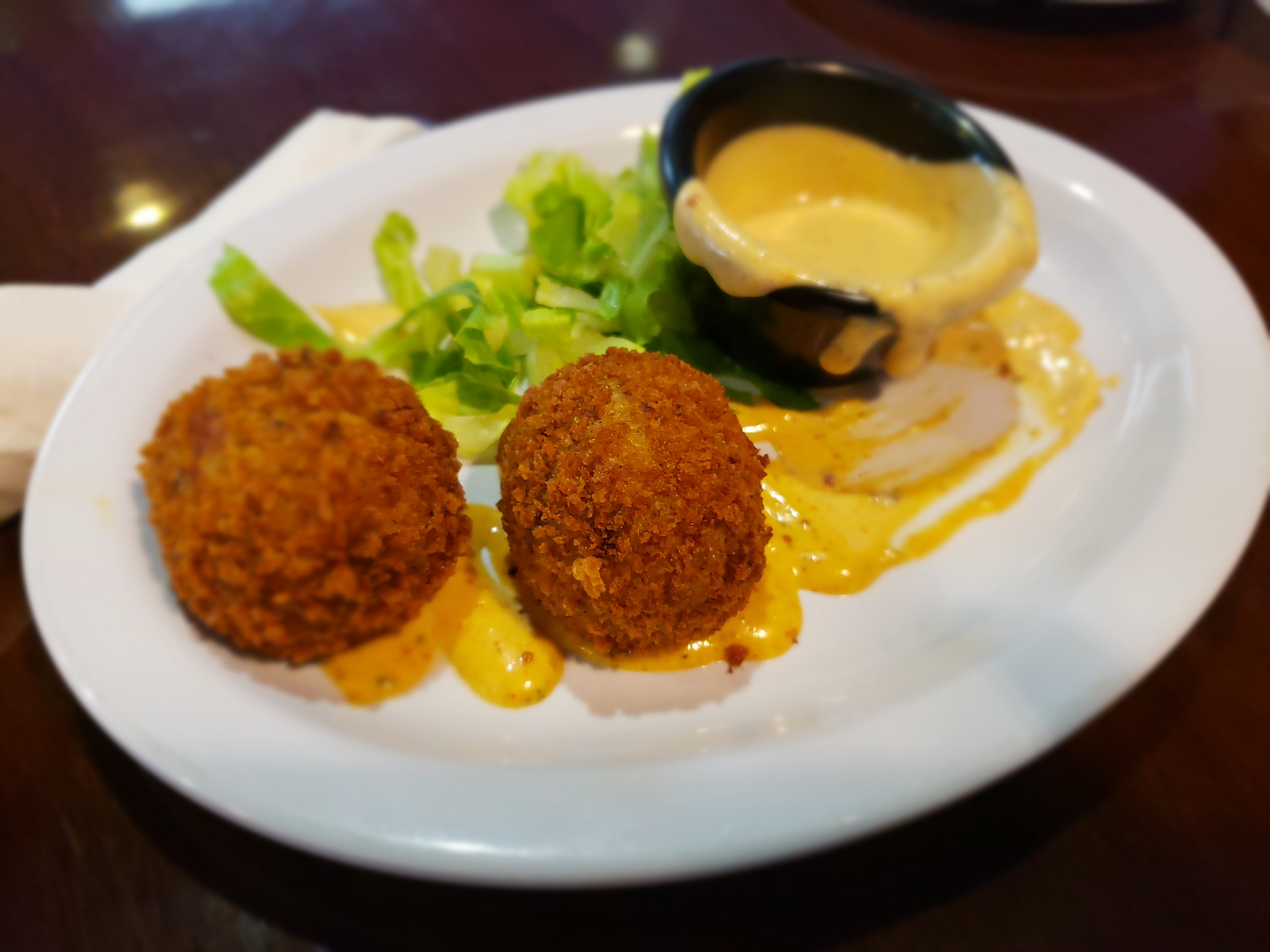 Acadian Grille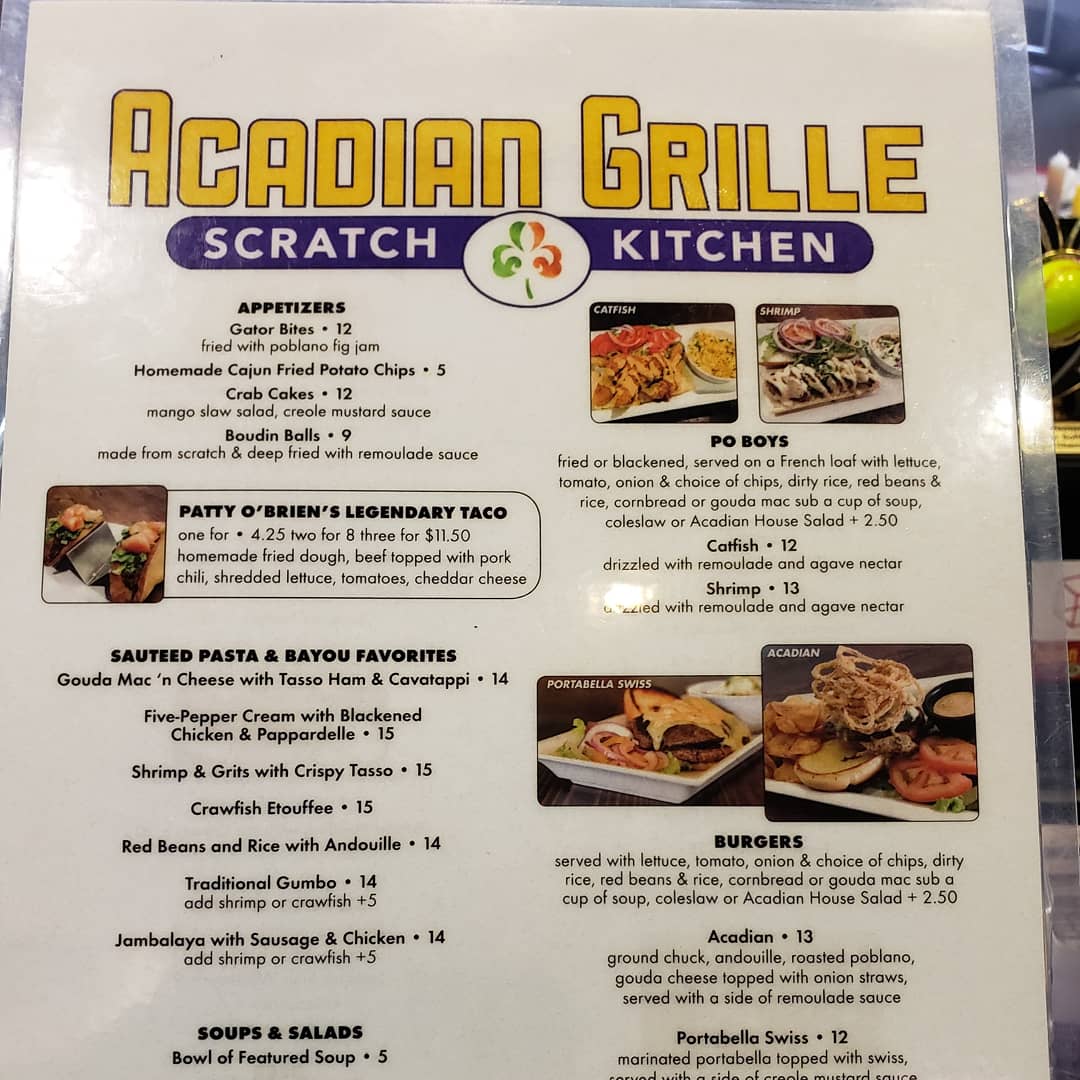 Acadian Grille
Acadian Grille
Acadian Grille
Acadian Grille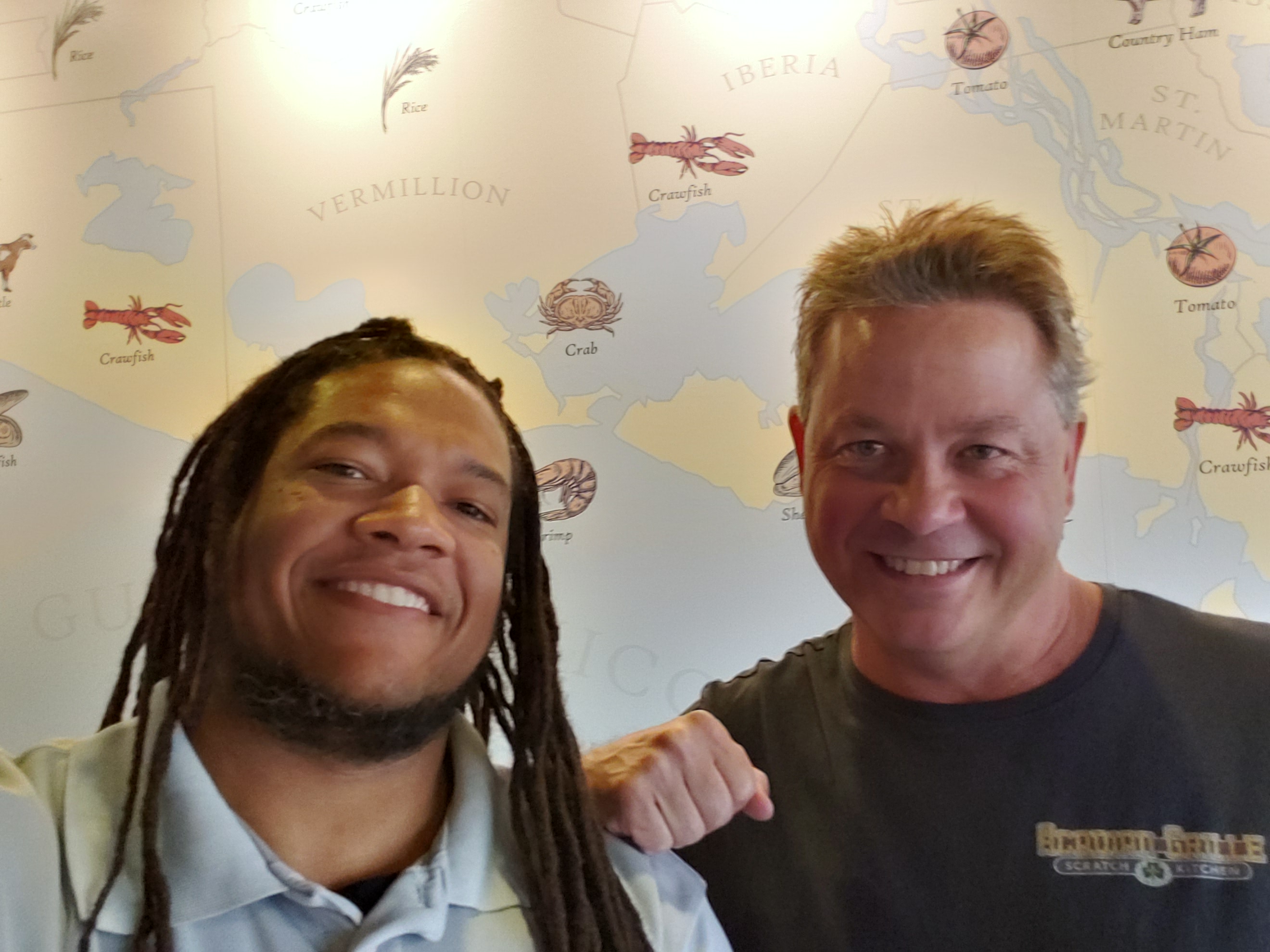 Acadian Grille
Acadian Grille
Please Share With Your Friends!