Yo, is it a fad, a trend, or a staple for the future in the world of fast food chicken sandwiches? The Popeyes Chicken Sandwich craze has stormed cities across the United States including here at home in the Omaha Metro. This review is not only to talk about the sandwich, but my whole experience on my most recent visit to the chain.
For starters, I had driven by the La Vista store on a previous Sunday and the line for the drive-thru was wrapped around the building and the parking lot was full. I thought that I had to know what all the hype was about so the thought of stopping by at some point crept into my mind. After talking about it this past Wednesday at work I made the decision that this was going to be the plan of attack for dinner after my girls and I finished Jiu-Jitsu class.
Here we go! I'm hoping that there won't be a long wait because it is 7:30pm on a school night and my youngest daughter typically goes to bed at 8:30pm. We get out there just before 8pm and of course there is a line and a full parking lot. I drive around the block contemplating if we should wait for a chicken sandwich and I finally decide that I probably won't come back at a different time so we just do it. Thinking that if we go inside that we may have a faster experience I park it and we enter only to see a small line of people waiting for their food. I look behind the counter and there appear to be a ton of staff working and a lot of chicken out of the fryer. I thought that maybe it wouldn't take so long, but I was wrong.
Our order was placed at 8:10pm and I think we received it at about 8:40pm. I can't believe that I waited 30 minutes for fast food; I don't even wait at sit down restaurants that long because there are way too many places to eat around Omaha to wait for 30 minutes. As we are waiting I can overhear some young men at the table next to us complaining about their wait and how pissed that they are. I'm not going to repeat that things that they were saying, but you can use your imagination. One thing that caught me by surprise was when they did finally get their food one of the young men went to ask for BBQ Sauce and he said that they told him that it would be a $0.27 to get a packet. Haha, where do they do that at?! That upset him even more and I wasn't sure if he was going to complain more or not, but he was just letting off steam after the long wait.
Okay, let's get to the sandwich! Was it all that and more? I did talk to one guy that was checking his bag after receiving his order to make sure that nothing was missing. He didn't want to wait all that time only to get home and find that the order was wrong. He commented on how he had the sandwich before and it was good. My daughters shared a combo 4-piece combo and I went with the Spicy Chicken Sandwich. Taking a page from that other gentleman's actions I too checked the bags to make sure the food was there and it was. I get home and by this time I'm SOOO excited and hungry. I was SOOO hungry! I unwrap the sandwich and snap a couple of pics before we dig in.
The sandwich actually looks pretty good; it certainly smelled good. I know that Popeyes has good food so I don't think that it will be bad. The shiny bun stands out and is eye catching. Who doesn't like shiny things? It wasn't smooshed and looked like it could do the job of ending my hunger. Here it goes, I take a bite…wait, something isn't right. I take another bite; still not right. There was not a hint of spice on this chicken sandwich! I look at it, take the bun apart to see the pickle/mayonnaise, but there is nothing that looks spicy. No, no, no, this isn't happening. I didn't go and wait 30 minutes to get a regular sandwich without any spice, but that's what I was left with. Instantly chicken regret sets in. I'm not super upset, but that is a pretty lackluster showing as far as service experience goes. I know those guys were probably working their tails off just trying to keep up with the volume. I get it. I too work at a job that has way too much work and we don't have enough resources to properly service the client. I'll give a slight pass here. Slight because they did have more people working than I think I've seen at a fast food joint so I thought they would be firing on all cylinders.
I will survive! Though there was no trace of spice on this chicken sandwich, it was juicy and tender. One thing about there being a wait is that you know your sandwich will be fresh and that it didn't spend time under a warmer that dries it out and kills the potential. I have no doubt that the spicy mayonnaise would have put the finishing touches on a pretty good sandwich. Personally, I think I would like to see a slice of tomato on the sandwich as well accompanied by leafy green lettuce. Not a must, but together all those things would pull this sandwich together for me. Was this sandwich the best that I've ever had? Nah, not quite. While it was good, I struggle to understand what the craze is all about.  I've seen stories in the news of violence just to get one of these sandwiches.
Is it worth it? While the meal itself was only $6.99 I am going to say that it is worth the price, but not worth the wait. That being said, if you can get there when there is not a crazy wait you will probably enjoy the experience. During our visit there was no fruit punch from the fountain machine, no sweet tea, the cashier mentioned they were out of a lot of things and though I didn't ask for BBQ Sauce the thought of there being a charge was a little surprising. The 2 staff members that I interacted with both were fine and didn't seem to be frazzled or panicked. I assume they have been very busy often in recent times.
I give Popeyes and their Chicken Sandwich 2 Fatties! Have you been? If so, what do you think
Thank you so much for taking the time to read my thoughts on food. You are amazing!
Please Share With Your Friends!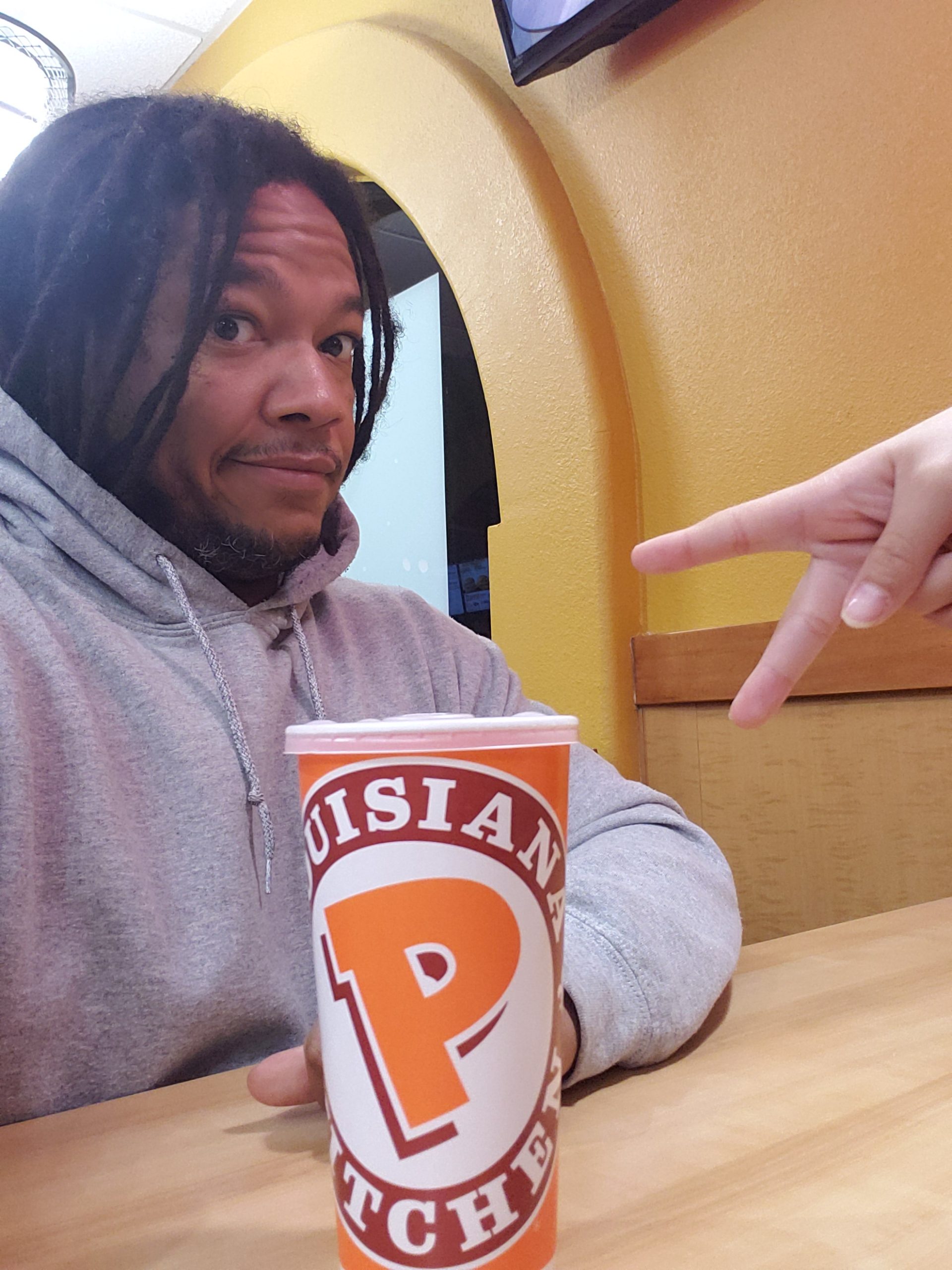 Popeyes Chicken Sandwich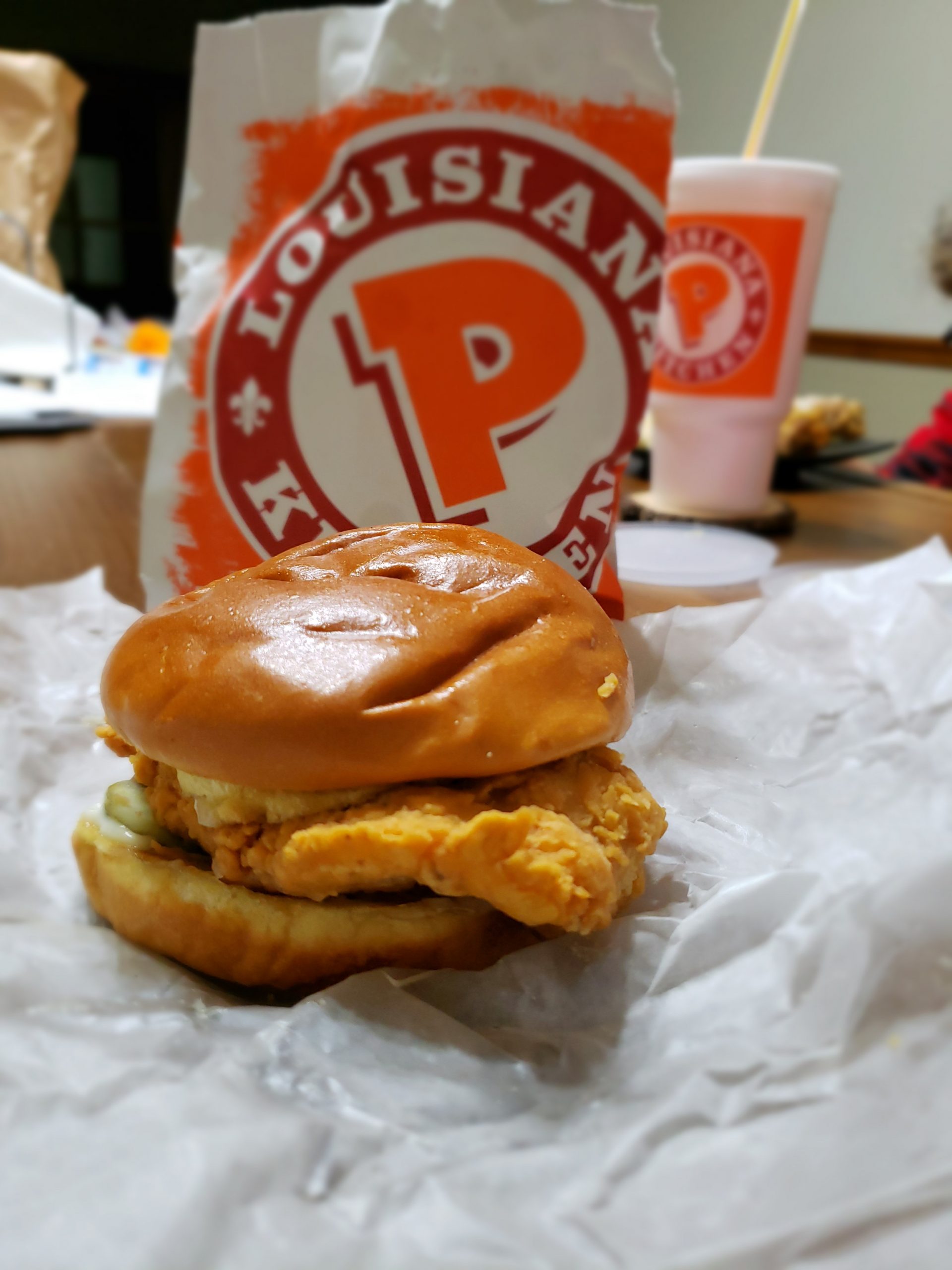 Popeyes Chicken Sandwich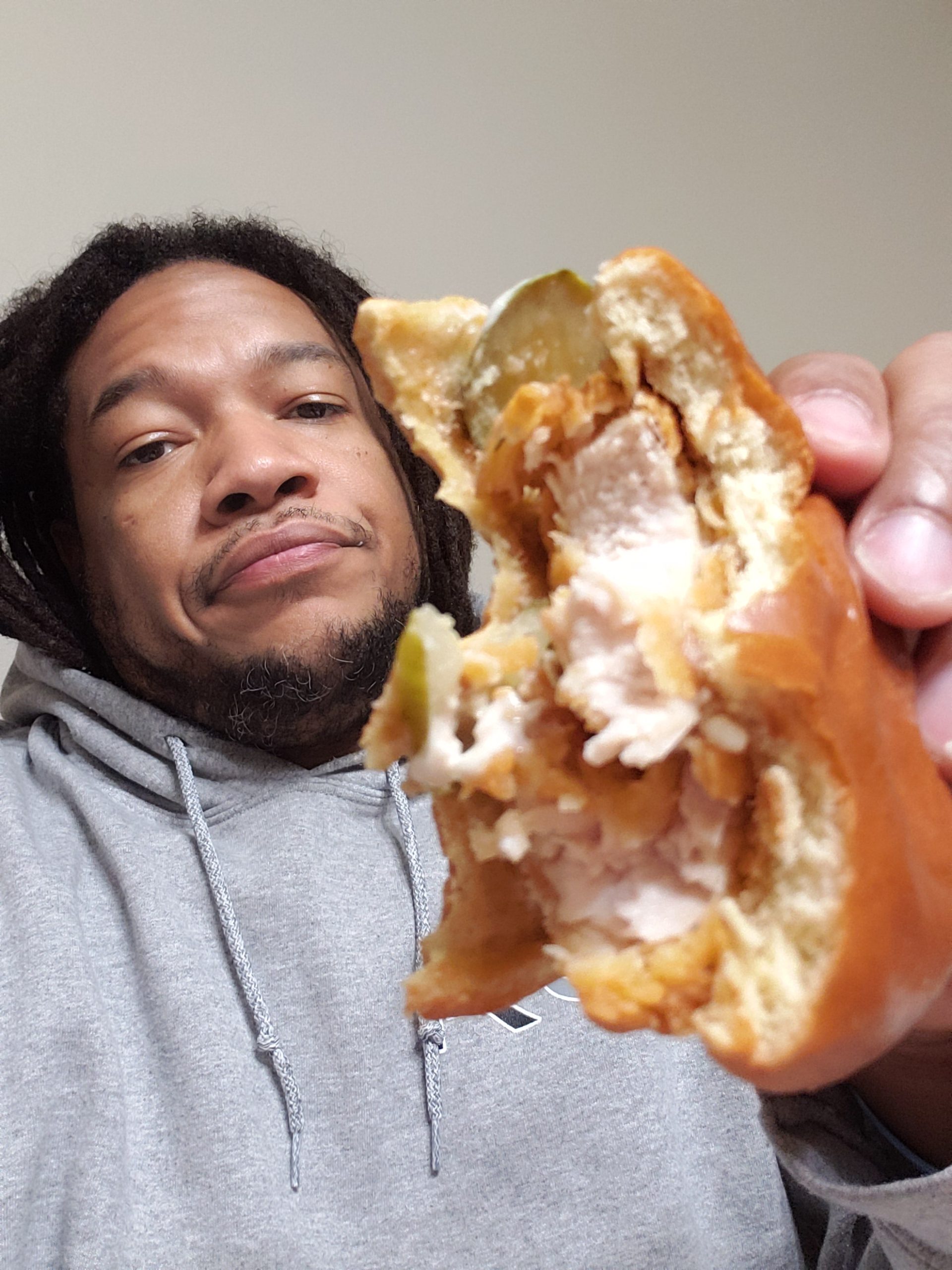 Popeyes Chicken Sandwich
Please Share With Your Friends!